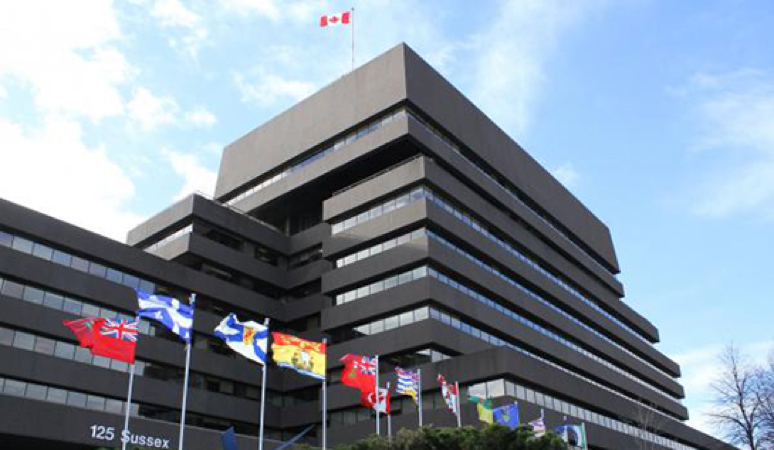 LACUNA Presents to DFATD Trade Commissioners About Religious Literacy
Ottawa, ON – LACUNA Group International senior partners, Dr. James C. Wallace and Richelle Wiseman, were invited to make a presentation today to the Trade Commissioners of the Department of Foreign Affairs, Trade and Development via an internet based webinar to trade commissioners around the world. The focus of the training session was on corporate social responsibility and stakeholder engagement for Canadian companies.  The LACUNA presentation emphasized the need for Canadian businesses operating internationally to have access to knowledge and expertise about religious histories, dynamics and conflicts in the areas where they are operating, in order to develop successful stakeholder engagement practices.
"This was the first time that DFATD included a 'religion and culture' component in their training for trade commissioners," said Wallace.
Canada has trade offices in 161 cities in 104 countries worldwide.  Wallace and Wiseman pointed out that based on Pew Research Center data, 41% of the countries where Canada has trade commissioners are rated as HIGH or VERY HIGH on the Social Hostilities Index. That is 1 of every 2.5 countries where Canada has offices.
In addition, 31% of the countries where Canada has trade offices have HIGH or VERY HIGH restrictions on religion according to Pew's Government Restrictions Index. That is 1 out of every 3 countries.  Therefore, they made the case that Social Impact Assessments need to be more fulsome, and include religious risk assessment and knowledge so that Canadian companies are better equipped to make informed decisions about distribution of benefits.  Canadian companies need to be sensitive to local customs and norms, and base stakeholder relations activities on a knowledge base of the local history and dynamics of religious and cultural factors where they operate.
Wallace and Wiseman referenced the examples of Royal Dutch Shell, Unocal, and Talisman Energy, all companies which experienced major unintended consequences which negatively impacted their operations and their company reputations, because they did not fully understand or appreciate the religious and cultural norms, dynamics, and conflicts, where they operated.
Wallace is a lecturer in International Relations at the Frederick S. Pardee School of Global Studies at Boston University.
LACUNA Group International is the only social impact and assessment company which provides SIAs that include human rights, cultural and religious risk, and which can help companies
develop strategic and tactical plans to mitigate social, cultural and religious risk and leverage religious and cultural knowledge to benefit companies.
For more information, contact:
Richelle Wiseman, Senior VP and Senior Partner
richelle@lacunainternational.com
www.lacunainternational.com